Tawasul: Strengthening Connections
Tawasul aims to build and strengthen community in the most expansive sense of the term. This program works to strengthen ties within campus among students, faculty, and staff and with the larger Chicagoland community including Arab American and social justice organizations and community centers, families, and schools. The Center uses co-sponsorship and co-organizing of specific events with campus and community and social justice organizations in any and all of the program areas as an important strategy to build and strengthen community and work collaboratively in line with its mission.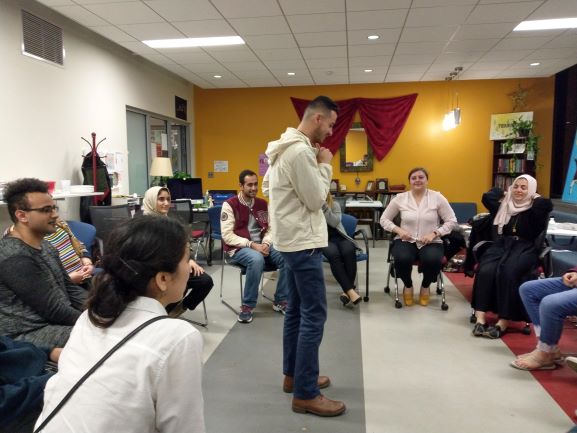 Diyafeh (Hospitality): The ArabAmCC is an open and safe/brave space for students, faculty, staff, and community members to relax, study, work, play, etc. The Center hosts a number of Diyafeh and networking events including open house every semester, grad students social, student organizations' events and meetings, and community organization open house. The Center also rents (for free) our space for use by other student organizations and departments on campus and community groups from off-campus.
Game Show Nights: An event geared to create a friendly environment for students to get to know one another, compete in friendly games, and showcase talent. We will also focus certain nights by taking a closer look and learning about various traditional games from the region including backgammon, bargis, and others.
Alumni Connections: This series of events will bring UIC alumni (recent and older) in conversation with current students to speak about their professional experiences and share stories of struggle and accomplishments. The Center is exploring support for creating an Arab American Alumni Association.
Arabic Conversation Hour: This series hopes to collaborate and build on the work of the Arabic Language program at UIC to create an informal space for Arabic learners and proficient speakers to converse in Arabic. The event aims to build bridges particularly between students from the Arab region with Arab American students and non-native speakers taking Arabic classes and connecting them to the center.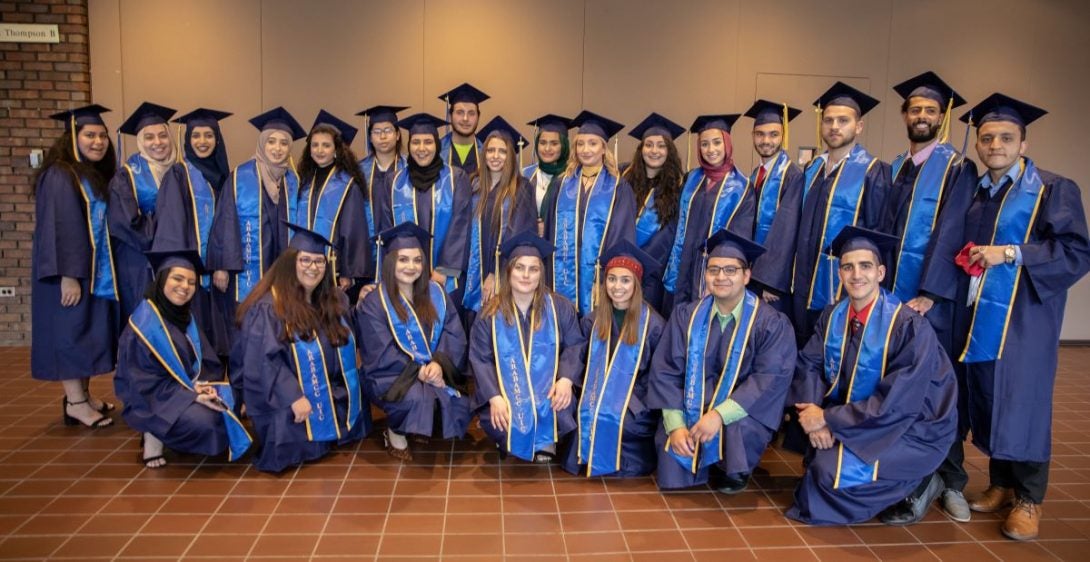 5. Zaffah, Knafah, and Graduation Haflah: Arab American Graduation party. The ArabAmCC organizes a graduation in the Spring semester that is open to Arab and Arab American students and others with connections and ties to the region and the Center. The graduation ceremony usually invites a keynote speaker and highlights several artistic productions in a night of celebration bringing parents, students, staff, faculty, and community together. In a political climate where Arab and Muslim Americans are demonized and targeted, celebrating our accomplishments and encouraging our students to keep contributing to our society and not be afraid to state who they are become even more important.