Hiwar Maftuh: Public Conversations
The Hiwar Maftuh program focuses on important and pressing social, cultural, political, economic, and educational issues impacting our communities. It invites conversations and discussions about a diversity of topics and transformations in the Arab region and among Arab American communities and other related diasporic spaces historically and in the present.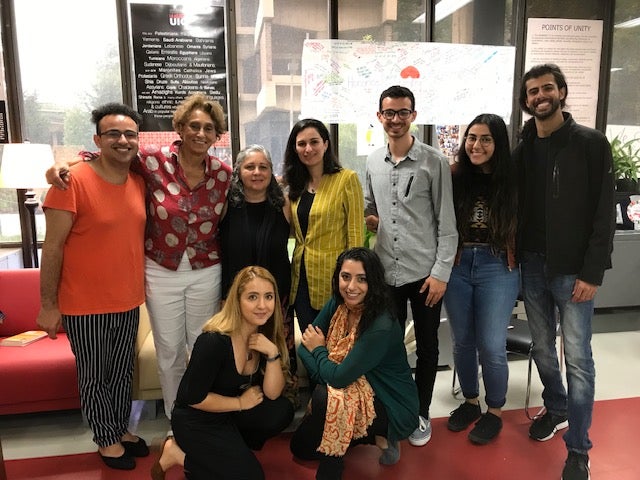 Yalla Nitkalem (Let's Talk): These sessions will mostly be organized by ArabAmCC student workers or leaders from student groups or community organizations. They will choose a topic for discussion, organize the session, and moderate the conversation. This series will highlight current or urgent issues that our community is struggling with. It will create a community space for reflection and conversation. It will provide an opportunity for students to develop and strengthen their professional skills including, dialogue and moderation, public speaking, and building collectivity.
Nadwa (Public Presentation): This series will be educational events with invited guest speaker or speakers sharing specific insights on topics for collective engagement and exchange. The program aims to expand the knowledge and understanding of the campus and wider community of issues of importance to peoples' lives of/from the Arab region and beyond. It allows for presentation of new research findings and a space to test out ones idea.
Hikayat (Storytelling): This series highlights a specific theme/topic/practice/strategy where students and other guests share stories about. The sessions will encourage students to practice the art of storytelling, an important ancestral practice in a region with a rich history of oratory tradition, that creates a space for speaking truth to power, uncovering connections, and building ties.