Job Opportunities
The heart of the ArabAmCC staff are the undergraduate student staff members who plan and implement programs, create and maintain connections with the campus and community, assist in evaluation and assessment plans, and keep the ArabAmCC running smoothly. In order to create an integrated, focused, and informed student staff, we often seek students to work with the Center
Social Media Outreach Coordinator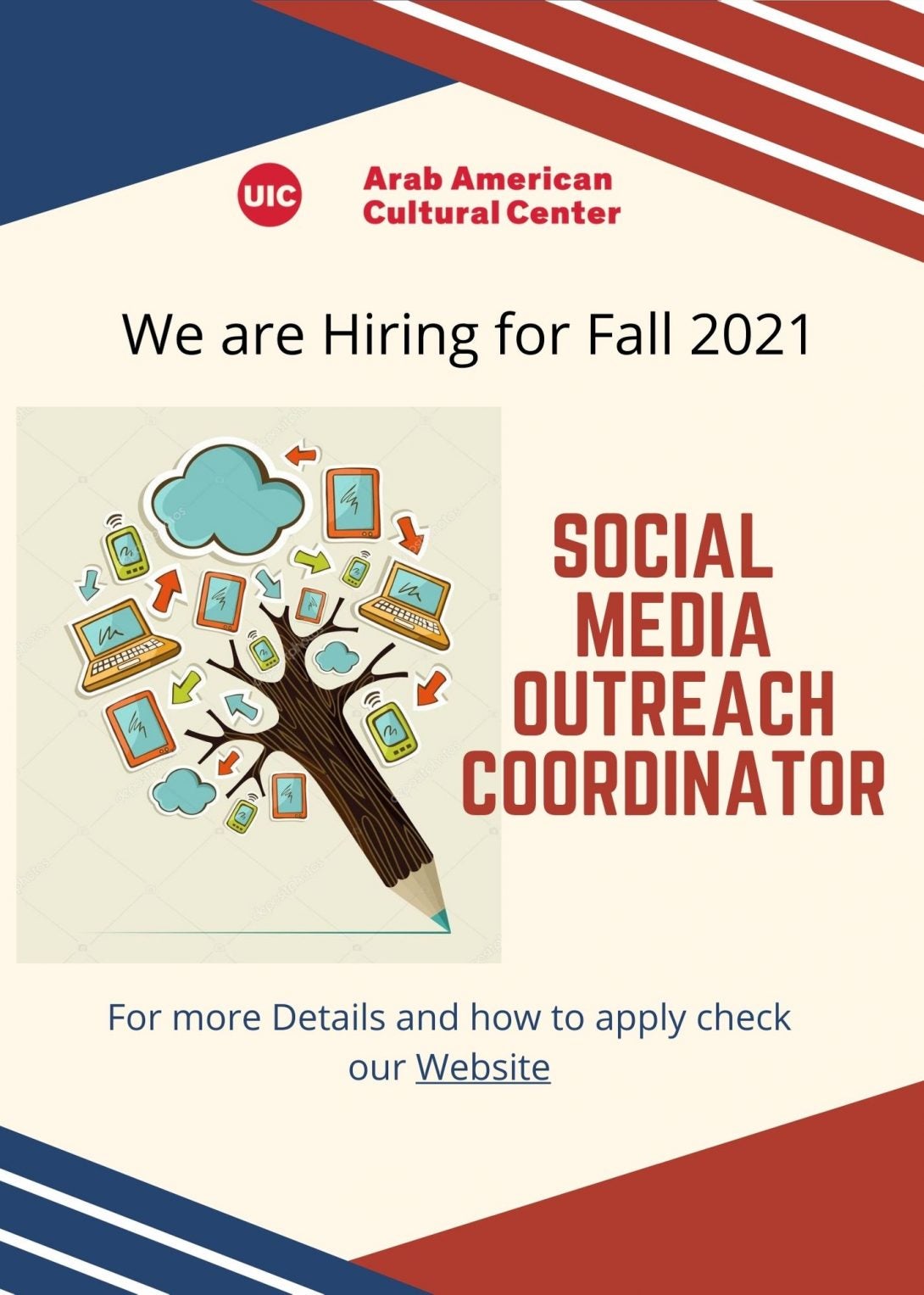 ArabAmCC is seeking a Social Media Outreach Coordinator for Fall 2021
The Social Media Outreach Coordinator will support the Center's outreach to the campus community and beyond. They will responsible for updating and following the Social Media and Outreach Guide. Coordinator is expected to dedicate 8-10 hours a week, act as an ambassador for the center by sharing information with students and colleagues, maintain the center's culture of inclusion and respect, and adhere and promote the Center's points of unity.
Responsibilities:
Managing and updating all social media sites for ArbaAmCC (Facebook, Instagram, Twitter, Linktree, and TikTok).
Creating events pages on facebook before event
Posting articles and other information to social media sites
Posting photos and videos from events to social media sites
Engaging with social media sites of other student organizations, community organizations, and other centers on campus
Providing regular reports on posts' stats and suggesting strategy shifts accordingly
Every undergraduate staff is expected to attend staff meetings, reply to non-urgent e-mails within 48 hours, participate in group cell phone texts, and attend and assist with most (not all) center events.
Required qualifications:
Must have experience with social media beyond being a regular user/consumer
Must be very familiar with Arab/Arab American culture and current issues
Must be a UIC undergraduate student
Minimum 3.0 GPA required
Federal work-study preferred but not required
Preferred qualifications:
Multilingual abilities, particularly Arabic
Well-connected to student organizations
To apply please send a cover letter, your resume, to arabamcc@uic.edu and put the position title in the subject line