Tamkeen: Capacity Building
Tamkeen (Capacity Buidling): aims to build the capacity of students to engage with the world both professionally and in community relations. It works to create opportunities for furthering their academic career and professional development and build their skills and competencies in a diversity of areas.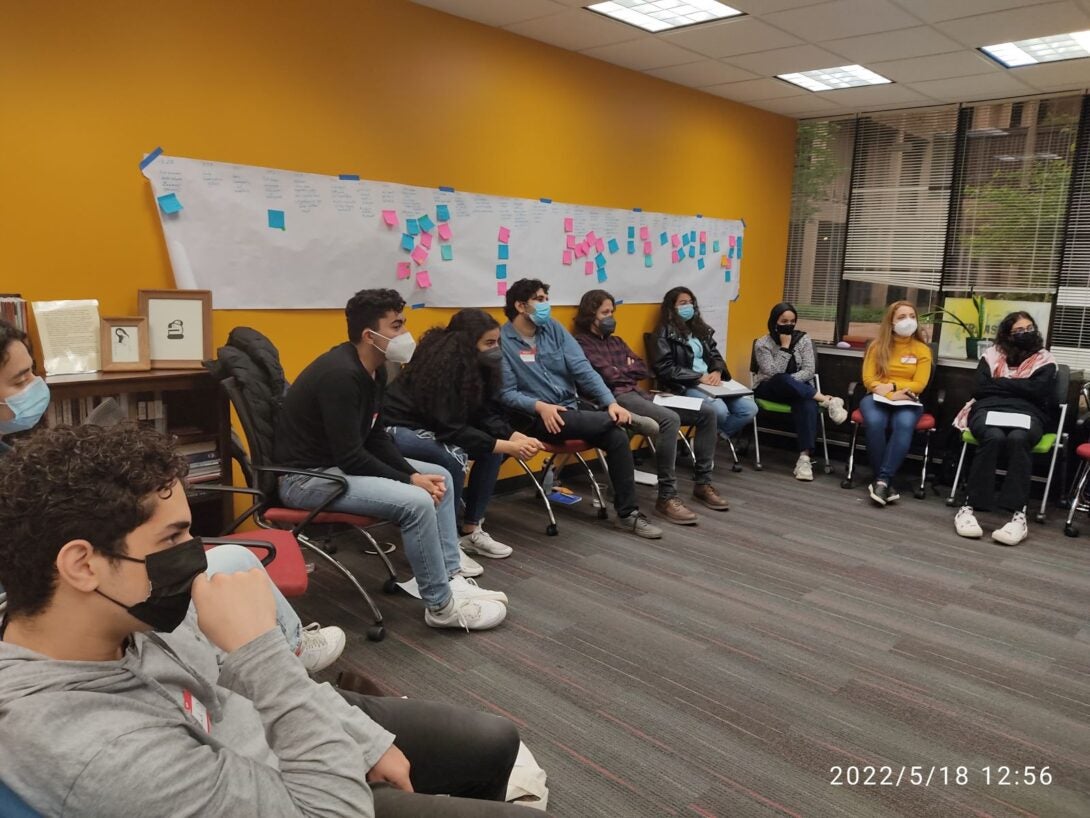 Summer Student Leadership Institute: The Arab American Cultural Center's Summer Leadership Institute aims to equip students to enact change at their institutions and in their communities. Students train with ArabAmCC staff, UIC partners, UIC alumni, and MENA-led community organizations to gain the tools and literacy to advocate for themselves & their communities, in & beyond the classroom.
Academic and Career Enrichment: includes professional development sessions (working with career center and others to do pop-ups and other activities helping students with their CVs and other professional requirements and Alumni connections described above) and supporting students' research.
Internship: This program provides for internship opportunities at the ArabAmCC where students take on particular projects and grow their skills in several areas including public speaking, event planning and management, dialogue and conversation, writing, communication, archival, oral history, interviews, etc. We are planning to partner with community organizations to create an internship program that places students at these organizations.