Ibda'a: Creative Practices
The Ibda'a: Creative Practices program highlights the intersection of art and creativity with social justice activism and identity. It aims to put forth a better understanding of the rich history of creative practices and their contribution to social justice movements and struggles for self-determination and emancipation.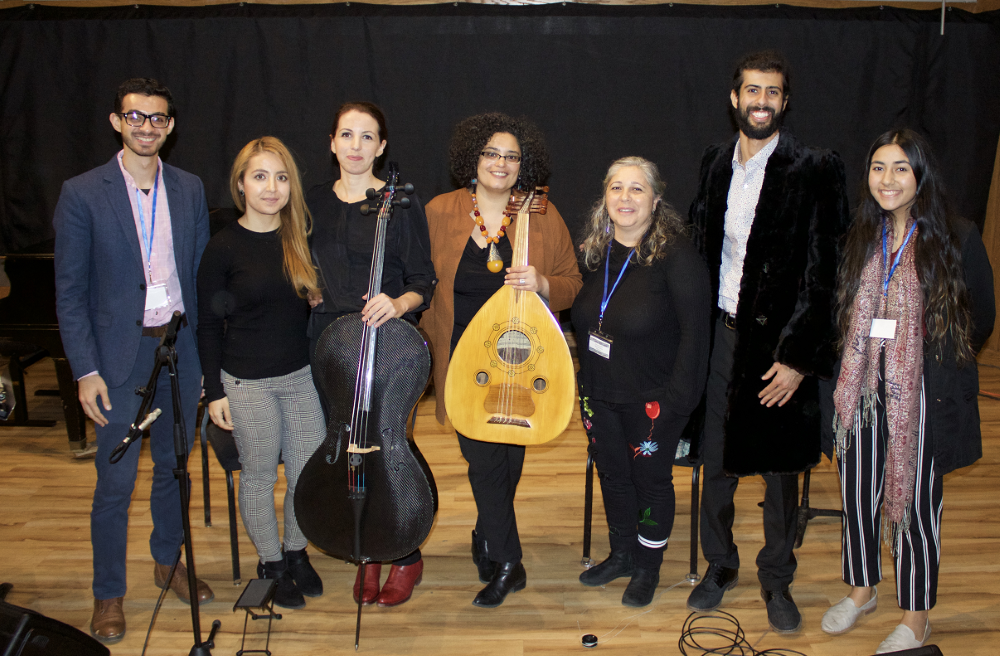 Layali Al-Fan (Art Nights): brings oral, dance, and musical traditions of the Arab region to the UIC community. In this program, participants learn from the inspiring cultural artists and traditions that support stronger emotional and material connections to our heritage and identities, help build bridges that connect and celebrate diversity, and foster resilience.
Nadi Al-Cinema (Film series): highlights cinematic productions from across the region and its diasporas that capture the diversity of cultures, traditions, and human experiences. The film series aims to bring to light cultural experiences, political transformations, as well as fun and humor of the region and generate a space for discussion and conversation.
Tunjarat Tayta (Grandma's Cooking Pot):  is a tasting and cooking event where participants will learn about diverse Arab cultures by exploring food items native to the region and understanding the significance of food, food sovereignty, and its connection to a people's identity and history and struggles to defy cultural appropriation, food colonization, climate change, and food injustice.
Art in the Space: The ArabAmCC aims to highlight the creative elements in our cultural traditions by supporting local and not so local artists to showcase their work in our space and allow visitors a glimpse into this rich tradition. The center will prioritize student and local artists to support their work given the tremendous marginalization that Arab American artists experience not only within the larger artistic spaces in the US but also within our communities where science and commercial productions may be valued more. Artists will display their art on one of the walls of the center dedicated to exhibition for one semester.