Sep
7
2021
Open House – Fall 2021
Diyafeh
September 7, 2021
12:00 PM - 1:30 PM
Location
111 Stevenson Hall
Address
701 S. Morgan St, Chicago, IL 60607
Download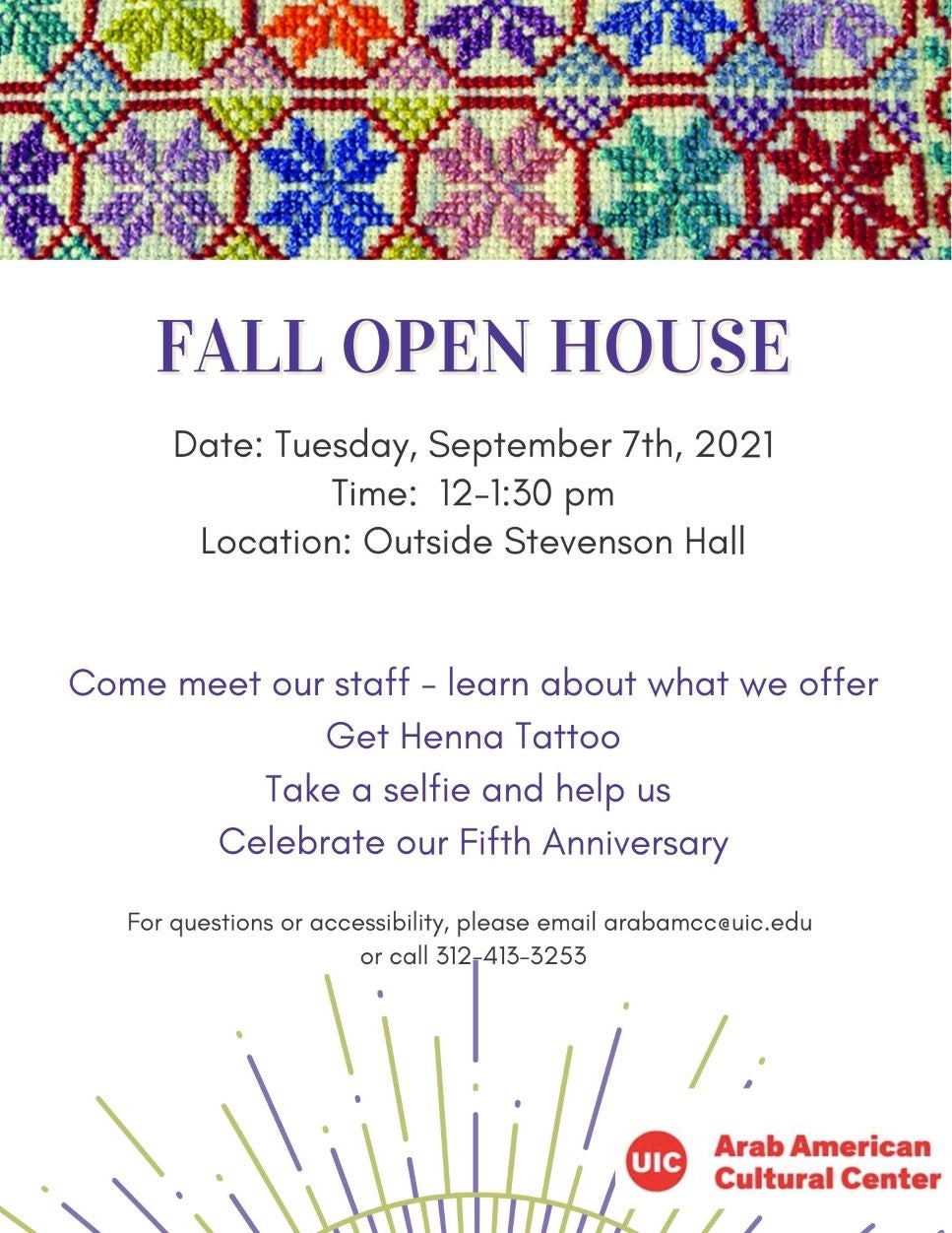 Join the Arab American Cultural Center for our Fall 2021 Open House.
After a long time away, we are excited to be back on campus and looking forward to meeting you and connecting. Join us right outside Stevenson Hall (on the grass) to meet our staff, connect with students, learn about our programs and support systems, and help us celebrate our 5th Anniversary.
Also remember to visit the other cultural centers for their open houses this fall (some are virtual and some in person - check their websites for more details).
For information and questions, email us at: arabamcc@uic.edu
Contact
Arab American Cultural Center
Date updated
Aug 31, 2021