Ahlan Wasahlan! Welcome to Arab American Cultural Center!
Ahlan Wasahlan! In the Arab region and its diasporas, people say Ahlan Wasahlan to welcome guests or visitors. The ARABAMCC extends the literal meaning of this phrase to anyone interested in creating awareness about Arab American cultures and histories, building community and solidarity, and promoting social justice and cultural diversity:  "May you arrive as part of the family and tread easily."
ArabAmCC is Here for YOU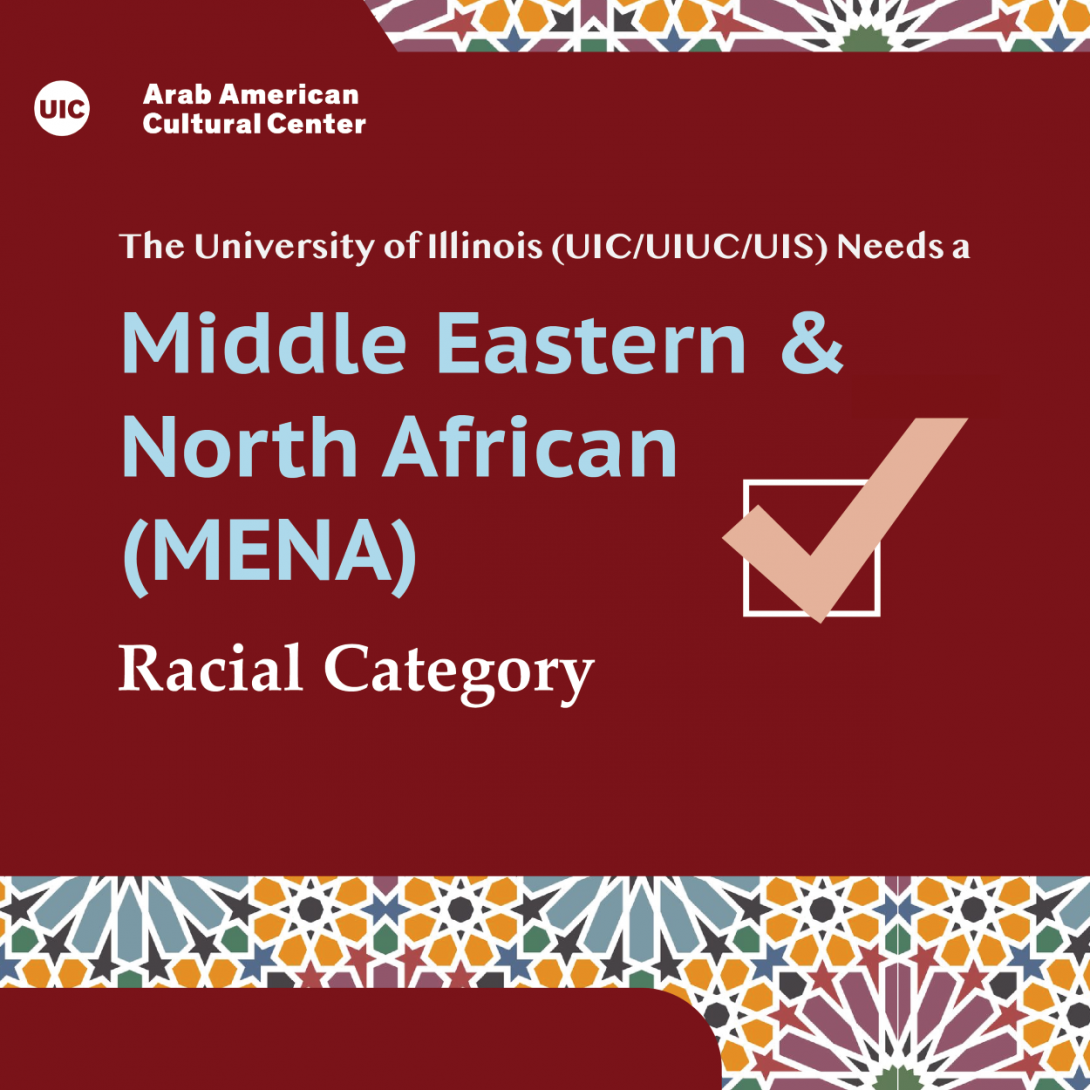 While the Arab American Cultural Center continues to be physically closed, we are very much open and engaged with all the shifts and changes of our growing world.  Join us
One on One appointments: For students who would like to drop in for a conversation, please email any of our staff to schedule an appointment: Nesreen Hassan nesreenh@uic.edu, Zeina Zaatari zzaatari@uic.edu. You can also always send a message to our arabamcc@uic.edu email address.
Need Urgent Response: You can always call us at: 312-355-2284 or at 312-413-3253.
Resources, News, and Opportunities: ArabAmCC will be sharing resources, updates, and opportunities for engagement and learning especially around social and political transformations of our times via our listserv, Facebook and Instagram, so make sure to follow-us.
COVID Resources page: Check out Resources and Tips we are gathering here.
Student Support Program: Have questions about campus? Not help navigating the university? email nesreenh@uic.edu to set up an appointment
This is a time for us to work together and support one another, share information and educate each other to keep our communities safe.
Stay Calm and wear your masks
In solidarity
The ArabAmCC team (Nesreen, Zeina, Mona, Sarah, Yasmine, Laila, Renad, Dorrah, and Malak)