Oct
29
2020
Yalla Nitkalem (Let's Talk) (7) يللا نتكلم
October 29, 2020
12:00 PM - 1:00 PM
Location
Virtual via Zoom
Address
Chicago, IL 60612
Download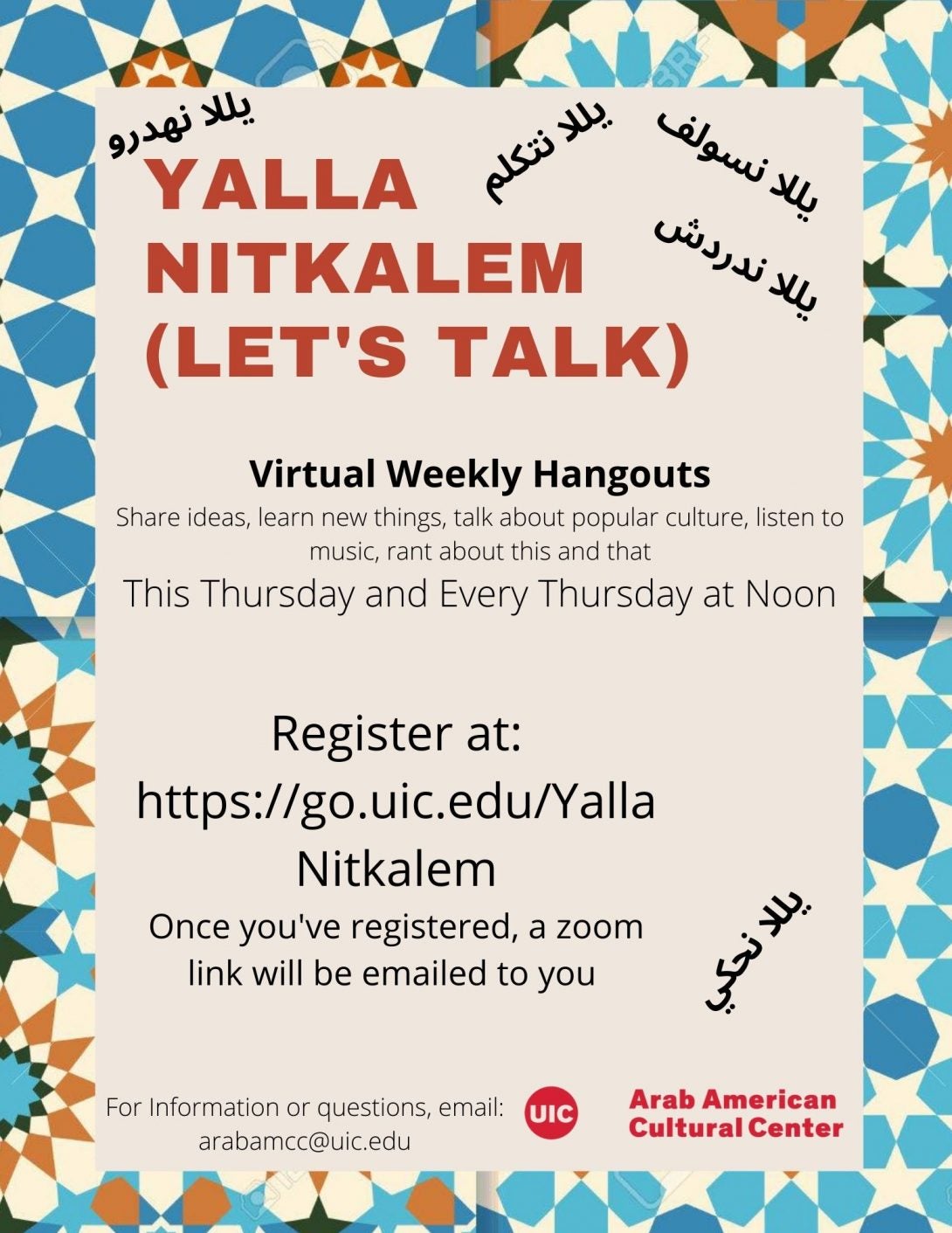 Yalla Nitkalem (Let's Talk)
Join the Arab American Cultural Center for a Virtual Weekly Hangout
Thursdays at Noon
We'll be sharing ideas, learning new things, talking about popular culture, listening to music, ranting about this and that.....
Oct 29 "No I did not go to School on a Camel!": Arab Identity in the US
What questions do you get asked by non-Arabs in the US? What are you strategies for addressing these difficult/annoying/strange/aggravating questions?
For questions including accessibility needs, contact us at arabamcc@uic.edu
RSVP
Contact
Arab American Cultural Center
Date updated
Oct 14, 2020