Nov
19
2020
Yalla Nitkalem (Let's Talk) (10) يللا نتكلم
November 19, 2020
12:00 PM - 1:00 PM
Location
Virtual via Zoom
Address
Chicago, IL 60612
Download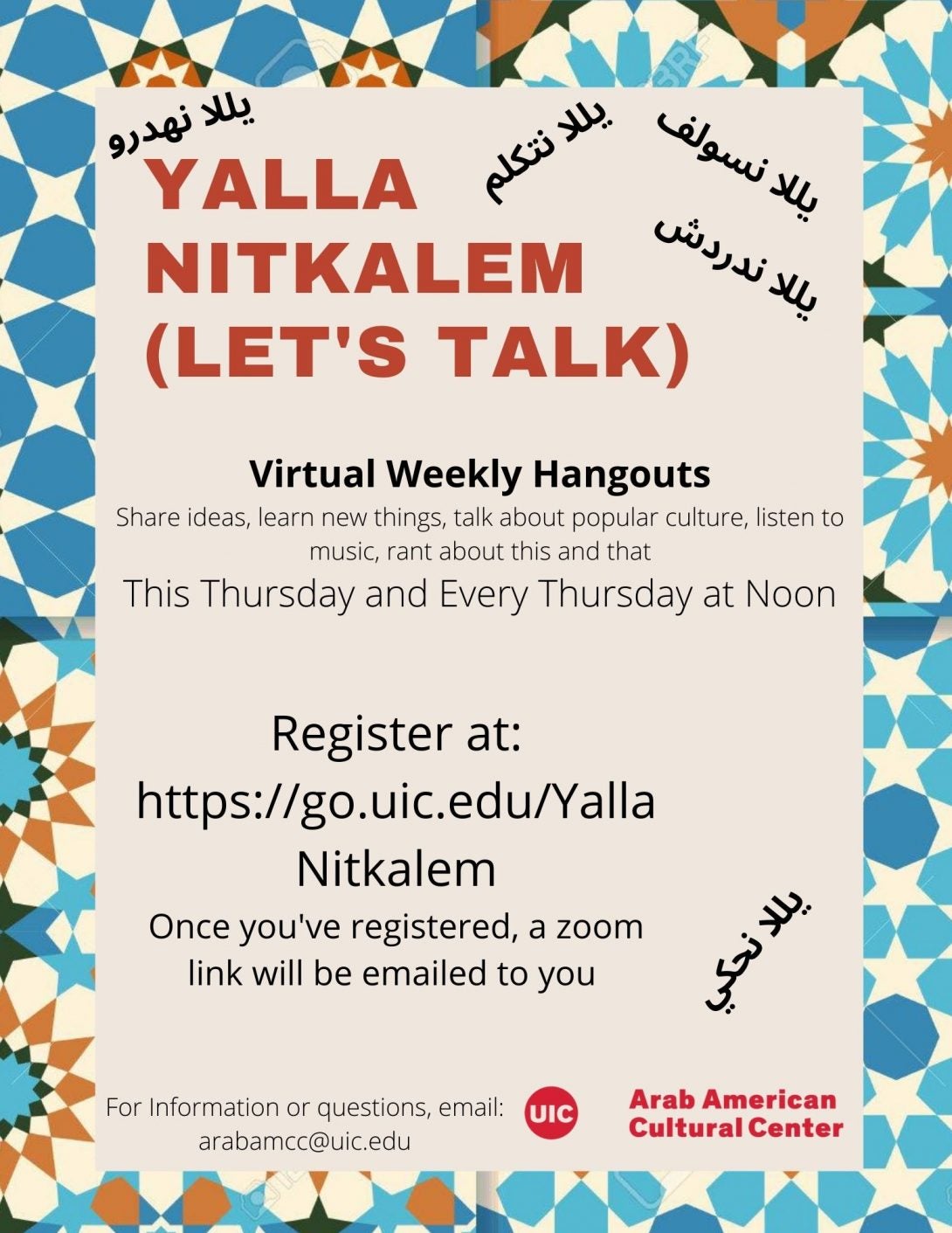 Yalla Nitkalem (Let's Talk)
Join the Arab American Cultural Center for a Virtual Weekly Hangout
Thursdays at Noon
We'll be sharing ideas, learning new things, talking about popular culture, listening to music, ranting about this and that.....
Nov 19  Orientalism and 90 Day Fiance!
Is Orientalism is still thriving in cinematic and television productions? Why are those ideas and images so persistent? How do they impact our own lives away from TV?
For questions including accessibility needs, contact us at arabamcc@uic.edu
RSVP
Contact
Arab American Cultural Center
Date updated
Oct 28, 2020