Sep
15
2021
Yalla Nitkalem – Fall 2021
September 15 - November 23, 2021
11:30 AM - 12:30 PM
Location
111 Stevenson Hall
Address
701 S. Morgan St, Chicago, IL 60607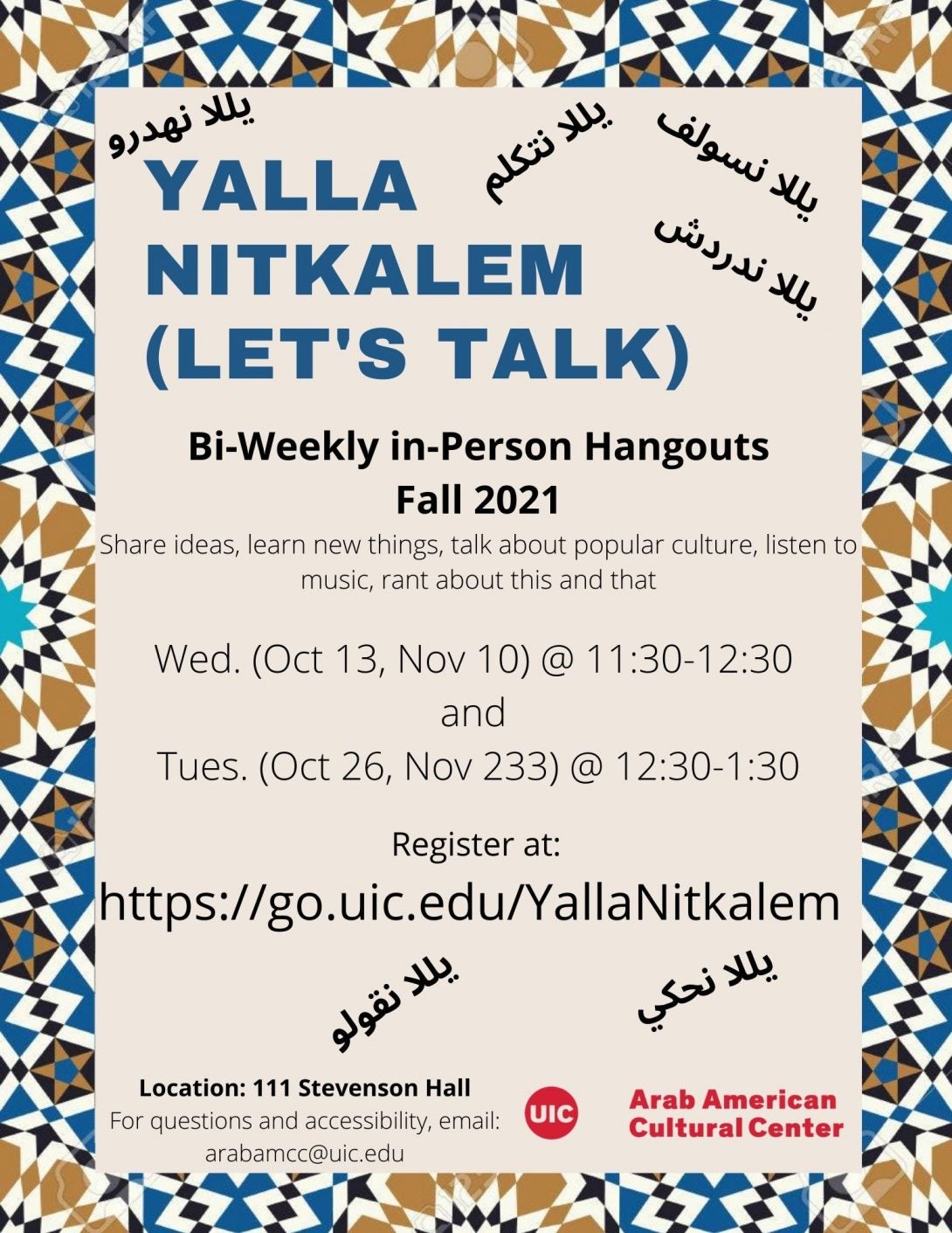 Join us for an informal conversation about a wide variety of topics relevant to our lives. Meet our staff, rant, share stories, poetry, music, frustrations, etc... We envision this as a community space, a coffeehouse, to chill and talk.
Sessions will be facilitated by student workers of the ArabAmCC and will take place every other week during Fall 2021.
Wednesday hangouts 11:30 - 12:30 (Sept 15, Oct 13, and Nov 10).
Tuesday hangouts 12:30 - 1:30 (Sept 28, Oct 26, and Nov 23).
RSVP
Contact
Arab American Cultural Center
Date updated
Sep 28, 2021