Jul
2
2020
Teach-In: Abolition at UIC (session 2)
July 2, 2020
2:00 PM - 4:00 PM
Location
Virtual via Zoom
Address
Chicago, IL 60612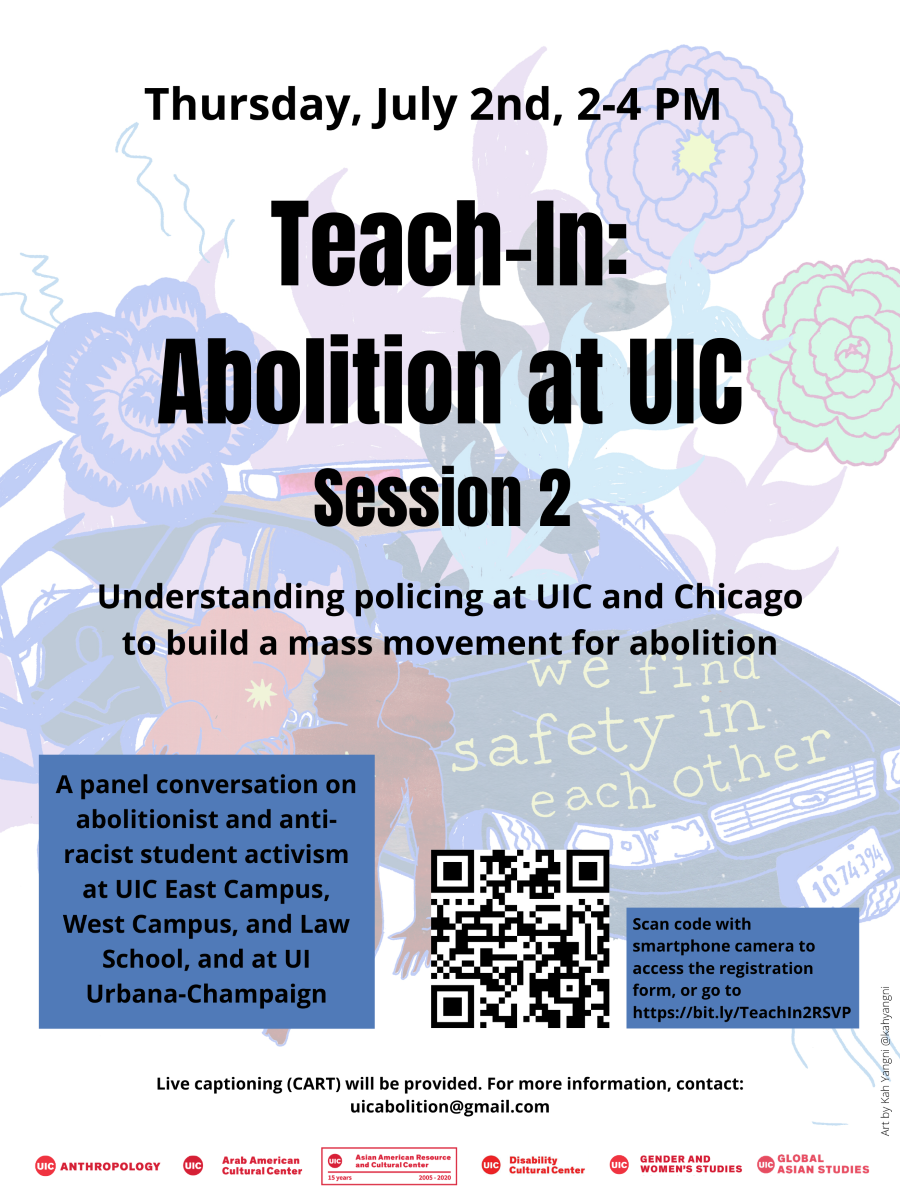 This event will feature a panel conversation among undergraduate and graduate student activists from UIC East Campus, UIC West Campus, UIC Law School, and UI Urbana-Champaign, moderated by Dr. Naomi Paik from UIUC. A conversation and Q&A on abolitionist and anti-racist student activism at these various campuses will be followed by breakout sessions for attendees to discuss abolitionist visions and strategy. Join us to learn and build a mass movement for abolition!
Registration is required in order to receive the Zoom link before the event! Please RSVP using the following link: https://bit.ly/TeachIn2RSVP
Registration will be capped at 300 due to Zoom audience limitations, so please register early and notify us in advance if you are unable to attend. The event link will be emailed to you two hours before the session. If you are unable to register, or cannot access the Zoom event on the day for any reason, you can view the panel discussion live on our Facebook Page "Abolition at UIC" (be sure to like the page beforehand to be able to view the livestream).
Live captioning (CART) will be provided. For any other access needs, or for more information, please contact uicabolition@gmail.com
Cosponsored by: Anthropology, Arab American Cultural Center (ArabAmCC), Asian American Resource and Cultural Center (AARCC), Disability Cultural Center (DCC), Gender and Women's Studies (GWS), and Global Asian Studies (GLAS)
Date updated
Jun 30, 2020