Mar
15
2022
Shay and Cards
Wellness Series
March 15, 2022
1:00 PM - 3:00 PM
Location
111 Stevenson Hall
Address
701 S. Morgan St, Chicago, IL 60607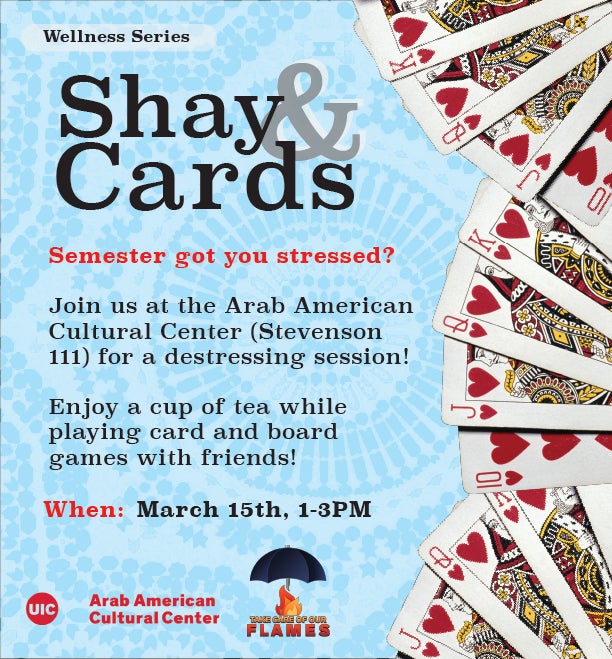 Join us to share your frustrations and stresses, sip some tea, play cards with a welcoming crowd, and feel more energized and relaxed afterwards.
The Center will provide various tea samples (make your own tea bag), card games for those who would like to take a break and learn a new game or chat with others, and art supplies to make cards to take with you or give away. Students can drop-in any time between 1-3 and share in the activities.
No previous experience required and all supplies provided by the Center.
Center is wheelchair accessible. For additional accessibility or questions, contact us at arabamcc@uic.edu
Contact
Arab American Cultural Center
Date updated
Feb 24, 2022