Nov
30
2021
Sip and Paint
Wellness Series
November 30, 2021
11:00 AM - 3:00 PM
Location
111 Stevenson Hall
Address
701 S. Morgan St, Chicago, IL 60607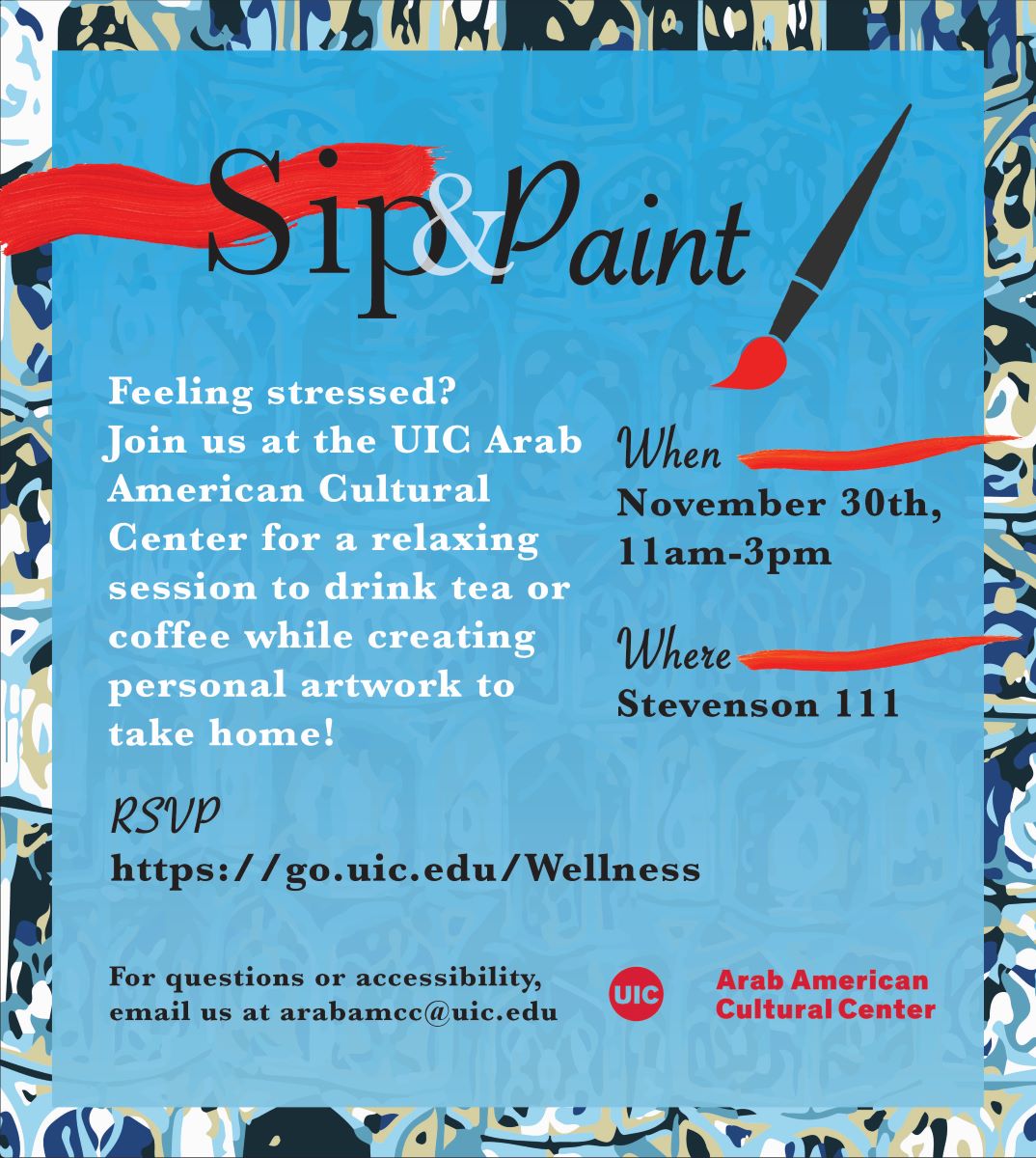 Need a break from your studying and working? Put your to do list on hold and center your wellness. Come to the UIC Arab American Cultural Center for a relaxing session to drink tea or coffee while producing a personal artwork to take home. Enjoy a supportive environment to help you de-stress.
For questions or accessibility, contact us at arabamcc@uic.edu
All supplies will be provided by the Center.
RSVP
Contact
Arab American Cultural Center