Apr
6
2021
Film Screening and Discussion: "We're Not White"
Nadi al-Cinema
April 6, 2021
4:00 PM - 5:30 PM
Location
Virtual via Zoom
Address
Chicago, IL 60612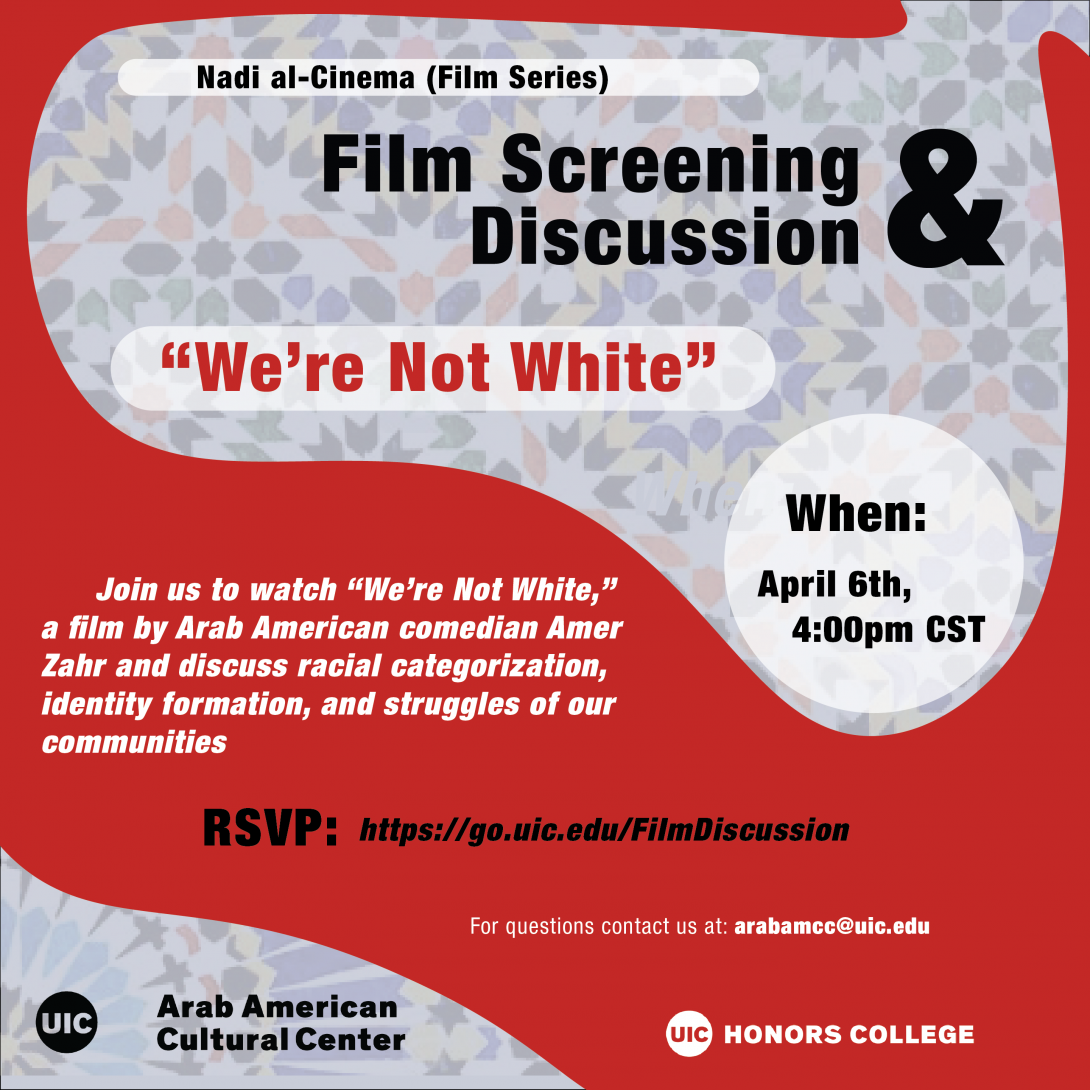 Join us for viewing and discussion of the film We're Not White by by Arab American comedian, speaker, writer, academic, and adjunct Professor, Amer Zahr.
What does it mean to be invisible in racial categories but distinct and hyper visible as a 'feared' and 'enemy' minority? Let's talk about our experiences, the tensions that exist in this statement of disavowing white supremacy while at times benefiting from proximity to whiteness, how do we see ourselves and what we want to change?
Event is co-sponsored by the Honors College.
Live Transcription via zoom will be available.
RSVP
Contact
Arab American Cultural Center
Date updated
Mar 15, 2021